Important - Return to school and NHS Test and Trace consent form - Updated 4:45pm 31st December 2020.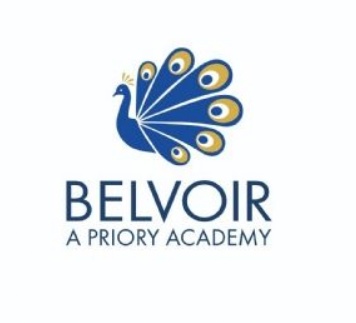 Thursday 31st November 2020.
Dear Parent/Carer,
Return to School and NHS Test and Trace: COVID-19 testing for secondary schools
You will have seen the latest Government announcement regarding the return of pupils to school after the Christmas Holidays. There will be a staggered start with the academy only open to vulnerable children which includes those with an EHCP and children of critical workers on Tuesday 5th January 2021. Thank you for those parents who in Years 7-10 who have already completed the form to register their child in this category. If you are the parent of a Year 11 child and they meet the criteria (vulnerable, EHCP or critical worker) and you wish them to attend from Tuesday 5th January 2021, please complete the form by clicking on the link https://forms.office.com/Pages/ResponsePage.aspx?id=a4b7hEpr50GQiiDXWqYdgalkQtp5do1Imkn61fVBxXhUOTI1WlQ1VVZSVFEwNU03WUo4U0tCNzhUSi4u so that we are able to plan effectively for their return.
Year 11 students will now return on Monday 11th January 2021 and Years 7 – 10 on Monday 18th January 2021. Remote learning will be set from Tuesday 5th January 2021 for all year groups and will be a blend of pre-recorded TEAMS lessons, some live lessons and independent written and research tasks. Students are familiar with accessing work on sharepoint under Subject, Document, Remote Learning 2020/21, then teacher folder, then year group. If your child has any questions about the work, they can email their teacher using their school email address. Teacher email addresses use their first initial and surname e.g. jbloggs@prioryacademies.co.uk. Our approach to remote learning is on the academy website and can be found at
Belvoir - A Priory Academy - Remote Learning (belvoiracademy.co.uk). If your child Is invited to a live TEAMS lesson, they will receive an email with a link from their teacher, where they simply click on 'join' to access the lesson. Thank you to the vast majority of parents who have given permission for their child to join Microsoft Teams Lessons.
An update regarding transport arrangements from Tuesday 5th January for children of key workers and vulnerable children including those with an EHCP will be communicated on Monday 4th January 2021.
We understand these changes are being made close to the start of term but are in response to a changing national situation and Government advice.
Free school meal vouchers will be made available to all eligible children who are not able to be in school and the scheme will continue up to Friday 15th January 2021.
Please note that any children who have symptoms of Covid-19 should not attend the Academy site for any reason. Government and NHS guidance re testing and isolation should be followed and we would be grateful if you could contact us via generalenquiries@belvoiracademy.co.uk to make us aware of the isolation and any test outcome.
Covid-19 Testing Programme for Schools
In accordance with the latest government guidance, a mass testing programme for all pupils and staff at the Academy using new and quicker COVID-19 tests known as 'lateral flow tests' is being introduced. The test is voluntary, but we would encourage everyone to take it. We will start the planning and delivery of the testing programme from the week commencing 4th January 2021. You will receive further information via a separate communication as to when your child should attend for their test. Priority pupils, children of key workers and those pupils in Year 11 will form the initial cohort. When attending the Academy site for testing face coverings should be worn at all times unless there is an exemption. If you have any symptoms of Covid-19 you should not attend the Academy site. If you are happy for your child to be tested, please complete the consent statement (one per student or you can print it and return it to the Academy on the day of your child's test. Students will administer the test themselves. They will be supervised and supported, if necessary, by trained staff and the test will be taken in an area of the school set aside for this purpose. The 'lateral flow' tests are quick and easy to use. A Department for Education guide that explains the process is attached to this letter and should provide reassurance that it is relatively easy for pupils to take. Results (which take around 30 minutes from testing) will be shared directly with those being tested. Where participants are under 16, parents or legal guardians will also be informed.
What if a pupil tests positive?
Participating staff and pupils who test positive will be informed about their results individually. Where participants are under 16, parents or legal guardians will also be notified. Guidance on safe travel and additional precautions will be provided along with test results.
Pupils will need to take a further 'PCR test' (similar to those done in local and regional testing sites) on the same day (or as soon as possible). We may be able to provide these PCR test kits to perform at home, dependent upon availability, or you can go to www.gov.uk/get-coronavirus-test or call 119 to book a follow-up test. If ordering a PCR test yourselves, you should choose to visit a drive-through test site if possible, as it is faster than requesting a home test.
During this time while your child waits for the PCR result (via text / email) they will need to self-isolate along with all other household members.
If the PCR test returns a positive result, your child and other household members will have to self-isolate and follow the guidance from NHS Test and Trace.
What happens if the test is negative?
Pupils will be able to stay in school and resume their activities as normal. A pupil will only be told if they test positive on a 'lateral flow' test, so if you do not hear you can assume it was negative. A small number of pupils may need to repeat the test if the first test was invalid or void for some reason.
What if a close contact at school/college tests positive?
A close contact of someone in school who has tested positive for COVID-19 will be able to return to school if they agree to be tested once a day for 7 days and the daily test is negative. If they do not want to take the test, they will need to self-isolate as per the national guidelines. This does not apply to household members or close contacts outside of school who will still need to self-isolate. Further details will be provided at the time, but if you would prefer to self-isolate instead of doing daily testing, you can.
What if my child develops symptoms?
This testing programme at the Academy is for people with no symptoms. If your child develops symptoms at any time (such as a high temperature; a new, continuous cough; or a loss or change to their sense of smell or taste) they must immediately self-isolate, and book a test by calling 119 or visiting https://www.gov.uk/get-coronavirus-test.
We will support our staff and pupils throughout and please contact the Academy if you require any further information.
Yours faithfully
Yours faithfully,
Mr L S Newton
Headteacher