News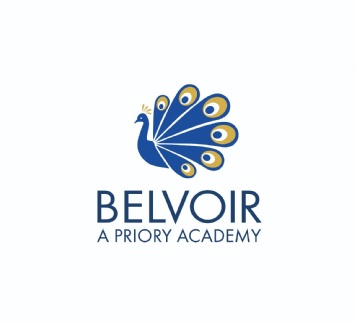 Weekly newsletter- week ending 20th October 2017.
I would like to thank students for their hard work during the past six weeks. Across the academy the impact of the students work ethic and commitment to learning has been apparent through both academic and extra-curricular effort, supported by all the staff in school. Resilience is one of the positive behaviours we identify and in this past couple of weeks, I have seen that in my learning walks, in particular with our Year 7 students who have settled into life here at Belvoir.
The National School Performance Tables were published this week and we are delighted to announce, that our Progress 8 score is +0.43. Progress 8 is the measure that all schools are now judged on, and takes into account the progress that pupils make from key stage 2 to key stage 4. We are absolutely delighted with our score of +0.43 which places us as the 3rd highest school in Leicestershire for this measure. It is a true reflection of our ethos at Priory Belvoir Academy, that 'all' pupils can achieve and make progress, regardless of their ability. I have included a video link which explains progress 8 in more detail.
https://www.youtube.com/watch?v=FY_mn2skrNE&safe=active
https://www.youtube.com/watch?v=2qeQxQ06TXw
In Sport, all year groups have had football and netball fixtures on a weekly basis with a mixture of successes and minor setbacks. Students have equipped themselves brilliantly despite being a much smaller school than most we compete against. The following have won their local games to progress into the county cups next half term:
Year 7 netball
Year 8 netball
Year 9 netball
Year 11 football
Year 8 girls table tennis
Year 8 boys table tennis
The year 8 boys have also progressed into the next round of the national small schools football cup after a brilliant 9:0 win over SSPP Lincoln. Next half term will be very busy with the knockout rounds of the competitions above plus girls and boys basketball for each year group.
Beginning after half-term is a new exciting free after school club. Working on different projects, Priory Belvoir has created its own "company" for students. There will be opportunities to explore Musical Theatre, Dance and Drama as well as actual live performance. Open to all years it starts on the first Wednesday of the new term in the Hall from 3.15-4.15pm with Mrs Watson (alison.watson@belvoirhigh.leics.sch.uk).
Please can you work with us to ensure that your child does not come onto the school site during the half term break next week. The local authority have arranged to remove the old community centre buildings with work starting tomorrow (Saturday 14th October2017). The site will be secured but we are mindful that there will be large vehicles and large machinery on site as part of the removals process.
A reminder that it will be school photographs on Wednesday 25th October 2017 and we will automatically take sibling/family groups as well as individual photographs.
Wishing everyone a relaxing half term break.