End of Year Letter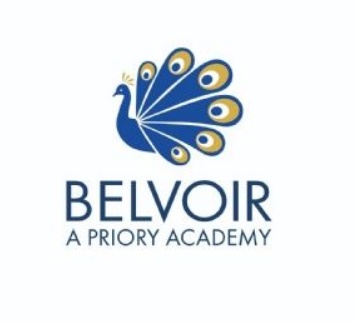 Dear Parent/Carer,
We have reached the end of another full and productive year which has seen a range of catch-up strategies employed across the curriculum to support pupils in bridging their knowledge gaps from the pandemic. Pupils across all subjects will resume their full normal curriculum when we return after the summer. It has been an absolute delight to have returned to a full programme of sport and extra-curricular activities this year which have seen high levels of engagement from pupils across all year groups. Students have benefited from a wide selection of both cultural and educational trips which have been detailed across the year. A huge thank you must go to those members of staff who organise and supervise these trips in their own time in addition to the 'day' job. Having just returned from the Iceland trip which was a truly amazing experience, I can honestly say what a privilege it was to spend time with the students on that trip. It is common for the general public to comment on how well behaved and courteous students at Belvoir are and it was certainly no exception on both the Iceland and Belgium trips. Below are a selection of highlights from the last term:
Careers
Following the hard work of staff led by Mrs Suschitzky and a robust assessment of our careers education, we were awarded The Quality in Careers Standard on Friday 13th May 2022. This is in recognition for all things 'Careers' at Priory Belvoir, and our constantly improving 'careers' education offering within the academy. The students who spoke to the assessor on the day were a real credit to the school, and their interests and confidence shone through on the day – thank you! Watch this space for lots more 'career's' events in the new academic year.
On Friday 24th June, Year 10 students took part in a Careers Day, to prepare them for year 11 and post 16. Sessions included talks for MV16, Toothill, advice from some of our ex-students and our Careers Adviser. Brooksby Melton College ran a session on college life and sporting activities, as well as information about apprenticeships, careers/personalities quizzes and post 16 destination research. Feedback from all involved has been really positive, and has encouraged Year 10 to start thinking about life after Belvoir.
My Tutoring
This year we have endeavoured to help as many students as possible to 'catch up' and boost their learning and confidence after the disruption of lost learning caused by the pandemic. In day to day lessons teachers have been conscious to assess where any gaps have developed and skilfully teach to rectify these. As well this various specific interventions have occurred. These range from Precision Teaching for Literacy, deploying a new app in maths called Sparx and a tiered approach to mentoring and counselling. As well as this we have partnered with two tutoring organisations: Teaching Personnel (face to face tutoring on school premises) and Mytutor (one to one tutoring online at home), to help provide bespoke tutoring in maths and English for over sixty students across all year groups. Altogether, over 630 sessions delivered! All the evidence suggests these interventions are making a real difference to our students, whether to their academic progress or to their confidence. Here's a flavour of what some parents have said about the most recent online initiative: 'he has willingly logged on to every session so far and seems to be enjoying it. He has also said it has helped him 'so much' with his maths.' Another parent commented, 'I was listening in from my desk and they were having great discussions. I'm very grateful for her to have this chance to gain more confidence in her English.' We will continue to follow these programmes next year so our students and your children continue to grow in confidence so they can succeed during their time at Priory Belvoir.
House Events and Peacock Pride
This last term has been a competitive one with House events in a variety of subjects challenging teams of pupils to demonstrate their prowess and knowledge. In addition, the biggest House event of the year, Sports Day, saw pupils earn points for their House in a variety of events with true House spirit in abundance on both days. Camaraderie and team spirit shone through in the Year 7 and 8 House Just Dance with high levels of engagement from pupils and their tutors, some great coordination and glimmers of razzmatazz!
Following the most recent round of reports many students will receive an upgrade in their Peacock Pride badge at the beginning of the new academic year in August. With good attendance, a great attitude to learning, good behaviour and Accelerated Reader success lots will progress to the silver Drive badge and some on to Gold. Please remember to put all current badges in a safe place if the blazer gets washed over the holidays so that they can be found easily for the new term.
Iceland
On Monday of this week, 50 pupils and 5 staff returned to school following an action packed Geography trip to Iceland during which they hiked on a glacier, soaked in the hot springs, ventured above and behind waterfalls, traversed a black beach to climb basalt columns and walked the perimeter of a volcanic crater. For some it was their first time on an aeroplane and first time abroad and for all it was their first time to Iceland, the awe inspiring land of fire and ice. Fantastic learning about tectonic processes, renewable energy, coastal landforms and glaciation took place and our pupils were fantastic ambassadors for the school throughout the trip.
Belgium Battlefields
54 Year 9 students participated in a trip to Ypres to visit the World War One Battlefields. These students built on their knowledge of the war gained during their History lessons by visiting several museums, Commonwealth War Graves and trenches still intact from the war! We also got to experience the incredibly moving Last Post ceremony at the Menin Gate. Poppy and Stan represented our school by laying a wreath during this ceremony. All of our students were respectful and thoughtful throughout our visit and we are so proud of how well they represented the Priory Belvoir Academy.
Geography
This year has seen a return to 'normal' which for Geography meant fieldwork was back. This began with taking Year 7 down to the River Devon in the village to do an investigation of the meander there. They all enjoyed the opportunity to learn outside the classroom and behaved very well.
We have also taken Year 8 out to do some local fieldwork, investigating land-use and crime in Bottesford. It was good to give them some fieldwork experience as their planned Year 7 trip to the river had to be cancelled at the last minute in 2020.
This term Year 10 Geographers carried out two days of fieldwork as part of their GCSE course. We took them to Nottingham to investigate quality of life and up to the Yorkshire Coast to study the impacts of coastal management. Unfortunately the weather wasn't on our side and it rained on both days, but the students still enjoyed being out of school and eating fish and chips for lunch in Hornsea.
Finally a big well done to the Year 11 Geographers who sat their exams after an unsettled two years. We wish them luck with their next steps after Belvoir.
Sport
This term has seen a dedicated group of students engage in the summer sports and compete in some rounders, cricket and softball competitions against other schools. From September we will be looking to have clubs after school on a more regular basis culminating with fixtures towards the end of each term for those students to work towards. More details to follow.
We were delighted to be able to have sports days again this year following the break due to COVID. The year groups had two separate days which allowed more participation from students who took part in athletic events, but also rounders, badminton and table tennis too. Ice creams were happily consumed by students as a stall was run by the Friends of Belvoir who will use the money for school projects. Everyone got involved in the spirit of the day including Mr Newton just getting pipped at the line in a sprint finish!
Overall the results were very tight amongst the houses with 5th place going to Bolt, 4th to Malala, 3rd Rowling, 2nd Mercury and in first place Attenborough.
We also had a number of new school records set:
E Rochester set a new year 8 boys long jump record of 4.85m
W Baxter-Clucus set a new year 10 girls shot put record of 7.95m
G Brown set a new 300m year 7 boys record of 55.5seconds
E Booth-Stammer set a new year 8 girls 300m record of 55.05seconds
C Phillipson set a new year 8 girls 100m record of 13.46seconds
N Fossey set a new year 8 boys 100m record of 12.62seconds
Congratulations to everyone that took part but especially those record holders above.
Year 11 Prom
Outgoing Year 11 had their celebration prom on the 23rd June at the Old Barn Hotel, Marston. It was the usual fanfare with students being dropped off in school buses, sports cars and of course tractors! All the students were dressed to impress and enjoyed a two course meal and lots of dancing.
Their behaviour was impeccable and staff at the hotel actively went out their way to praise the students on their politeness. We are always sad to see our students leave us but we wish them all the best in the future and look forward to hearing of greater things to come! We look forward to seeing them on results day on Thursday 25th August 2022
Year 11 Results Day
Year 11 students can collect their GCSE results on Thursday August 25th between 9am and 10am. Please enter the academy through the main reception. Because it is a normal school day for Priory Belvoir, only the Senior Leadership Team will be available at this time, but we will endeavour to answer any queries if they arise. If after collecting results and returning home students still have queries they should in the first instance contact our exams officer Mr Lynch on jlynch@prioryacademies.co.uk . Please note that we will be analysing all exam results shortly after results day. If there are any results that are very close to the next grade up we will contact you by 2nd September to give you the details about the process and consequences of applying for a remark, including the costs. Certificates will be sent by post when they arrive around November time, so please make sure you give up to date contact details on the form we give out on results day.
Covid Update
Parents and carers are asked to be alert to symptoms of Covid-19 and take steps to avoid spreading the virus as much as possible during the holidays.
The local NHS has advised that it is not too late to get a first or second dose of the vaccine, and this includes children aged 5+. It's also important to have the booster dose when it is due, because the effectiveness of the vaccine reduces over time.
The latest advice on staying safe, testing, staying home, and travelling is available at: www.gov.uk/coronavirus
nformation on the vaccine and where to get it in Leicestershire is available at: https://www.leicestercityccg.nhs.uk/my-health/coronavirus-advice/coronavirus-vaccine/
And those Leaving Us……
We wish Ms McPeake well in her move to Suffolk and in her new post as Head of Geography. She will be an asset to her school and she will be greatly missed by her friends and colleagues, those students which she has taught and of course Year 10 who she has excellently led for the last four years.
We also say farewell to Mrs Brookes who is moving on to a new post as an RS teacher in another local school and we wish her well in her substantive post following her training period with Priory Belvoir.
Finally, thank you to all of our parents and carers for your support this year. Wherever you are going and whatever you are doing over the summer period, we hope that you enjoy some quality family time before students return to school on Tuesday 30th August 2022 when we will also be welcoming our new Year 7 students to the Priory Belvoir family.
Yours faithfully,
Mr L S Newton
Headteacher