News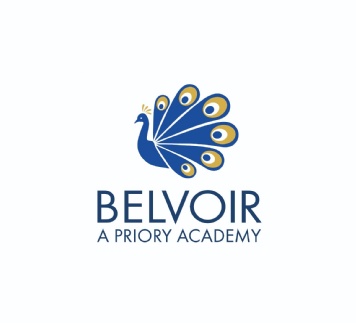 Weekly news letter- week ending 8th December 2017.
Dear Parents
I hope you will join with me in congratulating our Year 11 boys who were victorious in the National Small Schools Football Cup beating Blacon High from Cheshire 4-2 to go through to the quarterfinals. Even more impressive that they then played a basketball match immediately afterwards and beat Catmose! Well done to everyone involved and a huge thank you to the PE staff and parents for supporting them. Our Year 8's have progressed to the last 16 in the National Cup for small schools too and will play De Lacy School Wakefield. The game will kick off on Tuesday 12th December at around 2.15pm at Belvoir and all support is welcome. The Year 8 girls put up a sterling performance in the county Netball finals and were narrowly beaten (8-7) by Loughborough High.
As the end of term approaches there are a few reminders to share with you:
Whole School Christmas Lunch will be on Tuesday 19th December 2017 – payment via the online AGORA system. DEADLINE FOR TICKET SALES IS MONDAY.
Tickets for the Christmas Concert are now live on AGORA. Students are rehearsing hard for the event and this will, we trust, be the perfect start to the festive season.
Term dates for 2018-19 have now been published on the academy website. Please note that they vary slightly with the Leicestershire County Council dates as we have brought ours into line with the feeder primary schools.
Friends of Belvoir will be holding an informal open evening on Wednesday 17th January 2018 at 5.30pm – everyone welcome. Over the last few years they have organised specific fund raising projects which have supported additional resources in the academy from outdoor table tennis tables to the minibus! There is no pressure or commitment to formally join the group but it would be fantastic to see as many parents as possible come along to see if there are ideas and projects for the group to take forward and for any potential new members to find out about how they can help.
Finally, another reminder about adverse weather (snow)! May I ask all parents and students to spend a few moments to familiarise themselves with the Emergency Closure process on the academy website. http://www.belvoiracademy.co.uk/page/?title=Emergency+Closure&pid=51. Please also ensure your child knows what to do and that we have your correct contact details on the system. In the unlikely event that the academy did have to close, a message will be posted on the website.
Yours faithfully
Mr L S Newton
Headteacher
"Opportunity and Achievement for All"
December
13th Year 7 Pantomime Trip – Nottingham Playhouse
18th Christmas Concert, 7.00pm at St Marys Church Bottesford.
19th Whole School Christmas Lunch
20th Last Day of Term
Christmas Holiday 21st December – Monday 8th January 2018
January 2018
Students return to school – Tuesday 9th January 2018
w/c 9th Year 10 Examinations Week (Internal)