News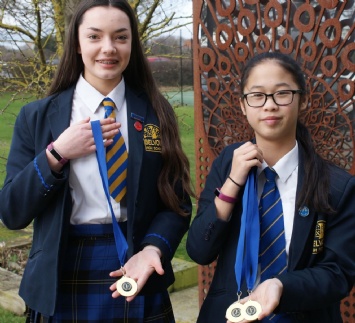 Weekly news letter-week ending 19th January 2018.
I met this week with the Friends of Belvoir group who have been so supportive to the academy in the past. They held a very productive meeting and, with some new supporters on board, are planning some fund raising efforts in the coming weeks and months. Two student council representatives also attended and there were proposals tabled for the existing funds and how they could support the students. Thank you to everyone who has either supported us in the past or who have pledged to keep the work of this important group going.
The MFL department would like to congratulate Georgia Bowbanks in 7OP winner of the Christmas card competition. All ninety entries were fantastic so it was a difficult decision to make but in the end, Georgia's card demonstrated a wonderful level of creativity, so well done Georgia. Another competition has started in Languages and this one will delight the taste buds! Students are looking at how the Epiphany is celebrated in different countries and cultures and have been challenged to create a cake that would celebrate the three kings' arrival to Bethlehem. The cake (or une galette des rois in France) can take any form, as the end of the Epiphany is celebrated by a carnival, so the cake can relate to a type of carnival too. Your child will then need to take a photograph of the full cake and bring a small portion so it can also be judged on taste. Entries need to be given to Miss Samy by the 30th of January. A reminder that our Year 7 Spelling Bee quarter final is taking place on Monday the 22nd of January in Miss Samy's room at 12: 30 – bon chance!
Congratulations to Rosie Turnbull and Lara Saunders who were both medal winners in the British Synchronised Skating competition. Congratulations also to the Year 11 footballers who are through to the semi-finals of the County Cup beating Catmose on penalties. They play Wigston at home next week. They are also through to the quarterfinals of the national cup and will play Doncaster on Tuesday. Good Luck!
Finally, whist we have thankfully avoided the more extreme weather this week, may I remind everyone to take particular care on their journey to and from the academy, whether that be using the local authority transport, service buses, car or on foot.