News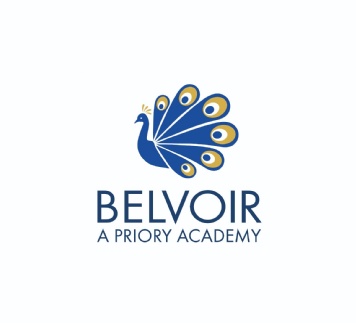 Weekly news letter-week ending 26th January 2018.
One of the biggest rewards of being a Headteacher is receiving praise about the students. Belvoir is embedded in the community with the academy and parents working hand in hand to guide them to be great learners, socially responsible, kind and supportive and to be good citizens. This week a Year 7 student, found an elderly gentleman who had fallen and needed assistance. She called for an ambulance, staying with him until the emergency services arrived. Yesterday, that same gentleman came into the academy wanting us to pass on his thanks. He was quite emotional and clearly very appreciative of her actions and support, particularly as he had only recently come out of hospital. Since then, I have received a letter and message of thanks signed by all the residents where he lives and from the owners of the house near where he fell. Well done to the student who showed quick thinking, bravery and courage in applying the skills learned in our recent basic first aid training in PSHE and we wish the gentleman well in his recovery.
The final national schools league tables have been published this week and we are placed 3rd in the county and in the top 20% nationally for our academic achievement. This national measure is a great affirmation of the hard work and dedication of the students and staff here at Belvoir and combined with the spirit of my opening message this week just makes it a fantastic place to learn and to work.
Ms McPeake, Teacher of RE and Head of Year 11 has been approached by BBC Bitesize to work with them to develop their online resources for her subject area. We look forward to all our students benefiting from the updated information which will go live later in the year to support the curriculum taught in the academy.
We are running a series of highly successful TWITTER accounts where we share information from the academy across the departments. These accounts are being brought together under the main @priorybelvoir so please, find and follow us to keep in touch.
Good luck to the Year 11 boys football team who will be competing in the county cup semi-final today and the quarter finals of the national cup away at Doncaster on Tuesday.
The MFL Epiphany competition deadline is Tuesday 30th January 2018 – ready, steady bake!
Letters are coming home today from the English department outlining the Year 11 afterschool revision sessions which start immediately after half term and an opportunity to see Macbeth at the RSC Theatre in Stratford. All Year 11's are welcome to the afterschool sessions but places are limited for the Macbeth performance.
A reminder that it is Year 9 Parents Evening on Thursday which will include a presentation by Mrs Lloyd and Mr Quinn on the Options process.