News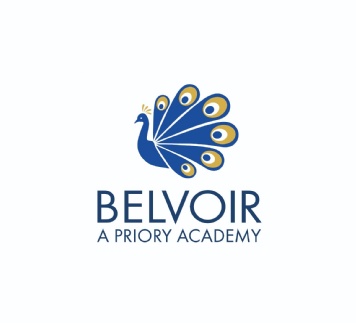 Weekly news letter-week ending 9th February 2018.
Despite being a numerically short half term, the students here at Belvoir have certainly packed in a tremendous amount of hard work and deserve a well-earned break. A message like that comes with a few caveats I'm afraid so I also wish the Year 11's all the very best as they begin to increase their revision and start the build-up to the more intensive sessions starting immediately on our return. Also the Year 8's are completing some internal assessments in the second week back.
I attended the production of 'Treasure Island' last night. Congratulations and thanks to Mr Oxlade and all of the students who were involved either in the performance or on the technical side. It was highly entertaining with some stunning individual performances and a great team effort. Staying on the theme of all things great, congratulations to our Year 8 girls who won Junior Sports Team of the Year in the Melton Times Awards and thank you to the PE staff who, week in week out support the students to participate in extracurricular sport and competition. More sporting achievements promise to come to fruition after half-term as the Year 11 football team compete in the County Finals and National Semi-finals. The national semi-final is on Wednesday 21st February against De La Salle School, Liverpool. The match is at the Grantham Meres stadium and kick off is 3.30pm. It's a huge achievement for the school just to get this far in a national competition so some home support would be fantastic (updates via TWITTER and the website).
Thank you to the Year 9 families who have completed the online Options process this week. For anyone who is struggling to log on or make their choices electronically, a paper copy has been created and Mr Quinn who is leading the process is writing out separately with an update.
A reminder to the Year 10 Geographers to send in their reply slips for the two fieldwork days planned for March and May.
And finally, bona suerte to the students and staff travelling to Austria skiing during half term and bon voyage et bon chance to the first Year 7 group who visit the Federation residential centre in Normandy, Centre des Etoiles.