News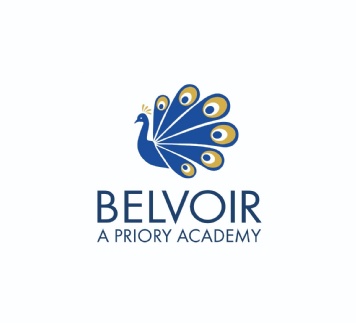 Weekly newsletter- week ending 16th March 2018.
With the support from students, staff and a very quick poll of parents, we held last week's bulletin and pushed the weekly updates through our academy TWITTER account and I am delighted to say that this account has now topped 400+ users. This means that our news stories are getting out to you in real time and that you are able to retweet and share immediately with your family and friends. Please be assured that we do not intend to withdraw this version of the bulletin where I can share with you a different level of details but I do know just how excited the students are when the live feed goes out with the news of their excellent achievements.
So a brief but well deserved recap then with congratulations and well done to the students and staff involved in the trust wide initiative – Young Americans. Thirty five Belvoir students took part in the two day workshop and finale at the Meres Leisure Centre in what proved a fantastic motivational and feel good event. Many of our students had solo parts in the showcase which closed the event and all have been invited to join the Senior Leadership Team on the last day of term for a rewards break time treat!
Continuing with dance and performance, the Irish Dancing group made up of a majority of Belvoir students (past and present) have won the regional finals of the Irish Dancing competition and now go through to the final in July. Well done girls for your hard work and commitment and I look forward to seeing you perform at the end of term assembly.
To celebrate National British Science Week, the Science department have run events to inspire students interest in the Sciences. KS3 students have been encouraged to take part in a national poster competition organised by the British Science Association and there was a scientists treasure hunt with staff across the whole school taking part. Prizes will be awarded for both competitions next week!
Our Year 8 girls are county Basketball champions and our Year 8 boys compete next week – good luck lads! We are waiting for the results of the Year 11 boys Footballers who are in the county finals at Groby this afternoon …………………. follow TWITTER for the latest score!
Next Friday we will have a non-uniform day organised by the Friends of Belvoir alongside and Easter raffle and Key Stage assemblies. We will also be saying a fond farewell to Mrs Lloyd who will be taking up a headship in Stamford, Lincolnshire after Easter.