News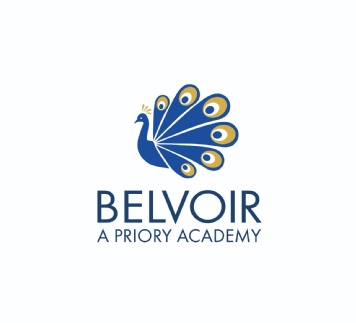 Weekly newsletter- week ending Friday 29th June 2018.
What a week for our students to showcase their many talents both within the academy and to our wider community.
On Tuesday we needed every single one of the 100 + student volunteers as we opened our doors to Year 4 and Year 5 children and their families to look around the academy. In scorching temperatures they welcomed over 700 visitors sharing their Priory Belvoir story and guiding them around the curriculum areas, showcasing their subjects. It would be wrong to pick out individuals as every single student played their part. The feedback from our visitors was fantastic! Many did not realise our guides were in Year 7 and 8 as their maturity and confidence shone through. Visitors were thrilled with the al fresco Creative Arts performance pieces in the courtyards and the talented musical soloists playing in the academy buildings. I spoke to a packed assembly hall and shared Belvoir's ethos and values as well as our vision moving forward and we look forward to welcoming these children back as Belvoir students in the very near future.
Yesterday was my first experience of a Priory Belvoir Sport Day and what a day it was. Firstly a thank you to the students and families who responded to our plea regarding sun safety. Hats, sun cream, shades and water bottles were in evidence and our amazing "Friends of Belvoir" group ran a very welcome ice cream stall! Competition standards were exceptionally high despite the searing temperatures and Mr Haffenden and the PE department did an amazing job in the organisation of every aspect of the day ensuring an enjoyable afternoon for all.
Next week, over half the Year 8 students will be in South Wales on their outdoor pursuits residential and in their place, we welcome the Year 6 students for transition days.
Due to the demand for student places, we are also leading tours of the academy for students in Year 6 who have not yet successfully secured a school place. If you know any families with Year 6 pupils who might still like to come and visit the academy, please ask them to contact us directly to book onto a tour.