News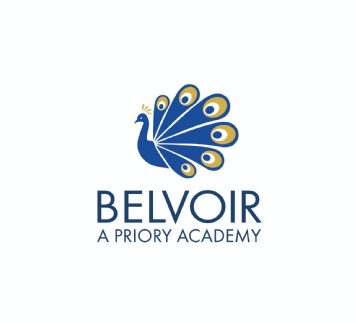 Weekly newsletter- week ending Friday 28th September 2018.
The English department dominate the update this week! On Tuesday, they led a visit to Stratford Upon Avon for a workshop and tour at the Royal Shakespeare Company. On Wednesday Mrs Sparham accompanied a group of students to an event called "First Story Young Writers Festival" at Cambridge University and Mr Oliver (Deputy Headteacher) took a group of students who won a short story writing competition to Lincoln where they brushed shoulders with the famous children's author Sir Michael Morpurgo!
English continues in the same vain next week as they launch the inaugural Belvoir Book Week. Mrs Richards (Head of English) and Mr Oliver have been into assemblies this week to launch the initiative and we need you support at home. For this first book week, we would like everyone in school, year 7 – 10 inclusive, to spend the first fifteen minutes of every lesson reading. Students have been visiting the library to take out books if they have not already got something suitable to read and all the books are colour coded to help them choose something that is appropriate to their reading stage. If your child would prefer to bring a book from home, that would be great! They can check if the book is on the Accelerated Reading programme by going here online: http://www.arbookfind.co.uk/default.aspx Staff have also been encouraged to read their own books to the their classes and if you could find fifteen minutes at home to listen or discuss your child's book, even better. There are competitions and quizzes for individuals and tutor groups to be won!
The Year 8 and Year 9 students also managed to fit in a Cake Sale raising £151.02 for Macmillan Cancer Care. Thank you to all those who baked and supplied cakes and for the students who ran the stall.