News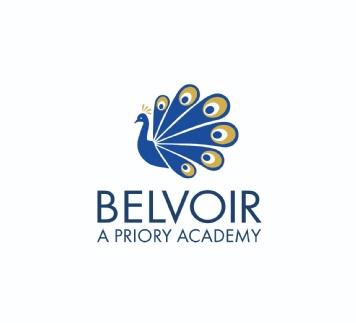 Weekly newsletter-week ending Friday 5th October 2018.
I am usually the first person to who likes to share with you "the Belvoir buzz" – an event or activity in school that really engages the students and staff. This week, I am delighted to share with you the Belvoir "shhh"! as all Year 7 - 10 students have quietly but enthusiastically taken part in fifteen minutes of reading as part of Belvoir Book week and the launch of our Accelerated Reader initiative. Mrs Richards, Head of English has reported voracious reading with more than fifty students already completing their first book, quizzing using the online Accelerated Reader website and then moving on to start a second book. Please follow us on TWITTER (@PrioryBelvoir) for pictures of the initiative in action and please remember that this is designed to encourage a love of lifelong reading and improve literacy levels which impacts all areas of the curriculum. STOP PRESS...........total words read so far……………3,851,965
On Wednesday, we plan to support in raising the profile of World Mental Health Day. There will be a series of tutor based activities and your child may wear a yellow accessory in support of this awareness campaign alongside their full academy uniform.
On Thursday next week we host the KS3 Information Evening. Year 7 students should have already made an appointment to meet with their tutor and alongside this we would love to see parents from Year 8 and Year 9 who will be able to speak to representatives from English regarding Accelerated Reader, LEXIA, paired reading and Peacock Pride. Mr Oliver (Deputy Headteacher) will also be giving a short presentation on your child's academy report. The event runs between 4.15pm and 6.15pm (entry via the Winterbeck building) and refreshments will be available courtesy of Friends of Belvoir.
A final thank you to all parents for their continued patience with the issues affecting the online payment system AGORA. We believe that there are now just a handful of parents who may still have difficulties logging onto the system and they are being resolved with our service provider. If you have not notified us of a problem and are continuing to have issues, please email admin@belvoirhigh.leics.sch.uk .