News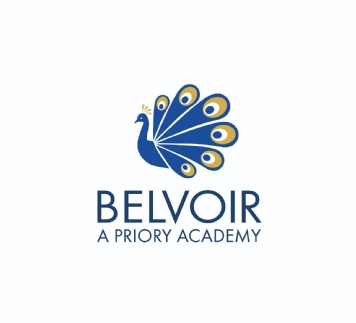 Weekly newsletter-week ending Friday 12th October 2018.
This final week of term has seen no sign of slowing down with a packed schedule of activities, individual and team successes, student participation and a large number of visitors to the academy.
I had the pleasure of meeting with the majority of Year 7 parents at our information evening last night during the tutor evening. We took the opportunity to share some of the new initiatives that have recently been launched including our Peacock Pride, Accelerated Reader and the Lexia reading programme. On display were some of the fantastic "landscapes in a box" creations and exemplar work from History. Earlier in the week, I called in on a Science lesson where the 7's had invented different ways to show simple cell structures. Some were fashioned from car sponges, cardboard boxes and my personal favourite – cake! These were on display too and I'm very glad that all parents who attended were able to speak with staff and see some of the examples of the work that the students have done thus far. Mr Oliver, Deputy Headteacher also gave presentations on the new student reports which will roll out over the academic year and if you missed this information, he will be speaking at the parents evenings in the coming weeks and months.
Once again, our student ambassadors did a great job this week hosting over 100 visitors at our Open Morning events. I always start my welcome with reiterating just how well we know our students personally and how well they know the members of staff here at Belvoir. Mr Weller, Assistant Headteacher sets the students off on these tours and always reminds the families that this could be their child in four or five years – a knowledgeable, enthusiastic and articulate member of our academy community. We have one final tour on the morning of Tuesday 23rd October 2018 so if you do know of anyone who is interested in coming to learn here at Belvoir, please ask them to contact us directly to book a place.
On Wednesday, we marked World Mental Health Awareness Day with a series of tutor based activities and encouraged students to use the #HelloYellow resources online. Many students added a splash of yellow to their uniform or wore a yellow accessory to show their support.
Turning to sport and we have had a really busy half term with 42 fixtures having taken place in football, netball, table tennis, tennis and swimming. Inevitably there have been some great wins and disappointing losses but the students have competed well and Mr Haffenden and the PE department are always proud of their effort, behaviour and the gratitude they show for the time the whole department puts in. We still have football and netball fixtures after half term against Ferneley and for those teams that have qualified as winners of their leagues, there are the relevant county cup competitions to look forward to. The next half term sees the focus turn to basketball fixtures which is a sport we traditionally do really well in. Please make sure that your child checks the PE noticeboard for the fixture list and up to date collection times. A special mention must go to our boys Year 8/9 tennis team who qualified in the summer term to go the regional tennis finals at Loughborough University. They played exceptionally well, narrowly losing the semi-finals but winning the 3rd place play off to finish 3rd in the Midlands - an amazing effort. Equally impressive were the Year 9 netball team who earned rave reviews when competing at the county netball competition. They didn't manage to get to compete in their 3rd straight county final, winning against much bigger schools and giving a real scare to some of the independent schools involved. We did finish on a high last night as every football and netball team returned victorious from their fixtures at Casterton! Finally a couple of individual successes with Molly Hinsliff-Smith selected for the Great Britain National Junior Sailing Squad. She beat stiff competition to be 1st Female (coming 2nd overall) RYA Regional Champion and also competed at the World Championships in China placed 8th GBR girl. Last (but not least………….) Oliver Nugent and his team had qualified to compete at the Horse of the Year show, NEC Birmingham as part of the Pony Club Championships finishing 2nd in the Prince Philip Cup.
A reminder that on the first Wednesday back we have academy photography taking place. There will be individual, tutor group photographs and we will also organise sibling pictures. Year 7 and Year 11 will have a year group picture too.
Wishing everyone a relaxing half term and good luck to the Year 11's as they embark on their revision for the internal examinations which start w/c 19th November 2018.