News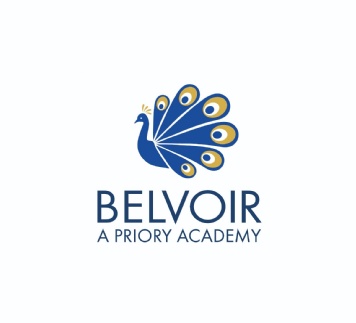 Weekly newsletter- week ending Friday 16th November 2018
Next week our Year 11's sit their mock GCSE examinations in each subject area. These take place in formal conditions to ensure that students are fully prepared for the summer series and with just ninety six teaching days left, we want them to make the most of every opportunity available to them. Since October half term, staff have offered both lunch and afterschool revision sessions and many of the Year 11's have taken the opportunity to attend and consolidate their learning and develop their exam question technique. Good luck to all the students next week.
The second "Belvoir Book Week" also starts on Monday. All Year 7-10's will start lessons with fifteen minutes of independent reading. We already have a handful of students who have topped the million words read and there is stiff competition between tutor groups and year groups on both number of books read and quizzes completed.
Looking ahead, letters will come home next week with details of the academy Christmas lunch.
Finally, in true Belvoir style, students threw themselves into the fundraising for Children in Need with a Bake Sale. Money is still being donated so I will share the total with you next week.
November
w/c 19th Year 11 Internal Examinations Week – see timetable for details
w/c 19th Belvoir Book Week
w/c 26th Year 11 Internal Examinations Week
December
4th Year 11 Drama Component 3 Rehearsal
6th Year 11 Drama Component 3 Performance
13th Year 8 Multi Faith Trip
17th Academy Christmas Concert (St Mary's Church, Bottesford)
19th Academy Christmas Lunch
20th Year 7 Pantomime Theatre Trip
21st Academy closes at 3.05pm for the Christmas holidays
Christmas holiday – 24th December 2018 to 7th January 2019
January
8th New term starts