News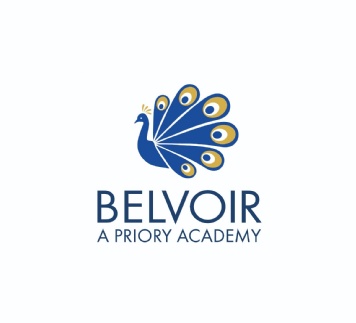 Weekly newsletter- week ending 7th December 2018
This week, riding high on the back of their outstanding performances as part of the whole academy "Breathe Day", our GCSE Performing Arts students have taken part in workshops from two external organisations. On Tuesday, "Frantic Assembly" delivered a drama workshop to GCSE Drama students and today, BTEC Performing Arts students have enjoyed a musical theatre master-class from Brooksby College. The Brooksby students are also ex-pupils, currently studying for a degree in Performing Arts so it was lovely to welcome them back!
Next week we have a Careers Event for our Year 11 students and whilst that takes place, Year 7-10 students will take part in a drugs education workshop as part of the PSHE curriculum programme.
On Monday we launched our annual foodbank appeal , a Belvoir tradition which is always something that our students generously and enthusiastically support. We hope that all students and staff will feel able to bring in a non-perishable item to place round the Christmas tree in the Winterbeck building. Since starting this initiative, our academy community have donated the equivalent of over 1,000 meals to the Grantham Foodbank and we would like to make another significant contribution this year. Donations will be accepted up to Monday 17th December 2018 and then delivered to the foodbank in time for distribution before Christmas.
The Christmas lunch is on Wednesday 19th December. We already have a record number of students who have bought tickets …………..the deadline is Monday 10th December so if your child would like to join in the festive celebrations, please log on via AGORA for a ticket!
Finally may I remind everyone that the Christmas Concert takes place on Monday 17th December 2018 starting at 7.00pm in St Mary's Church in Bottesford. Our Year 7's have been busy rehearsing alongside Drama and Dance students in all year groups and the programme for the evening has something for everyone. Tickets are available via the online payment system AGORA or via a BARCODE from Student Services. I look forward to welcoming you to share in this community event.