News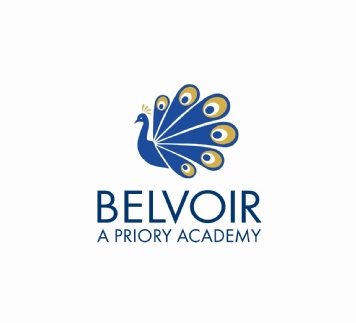 Weekly Newsletter- week ending Friday 14th December 2018.
Thank you to Miss Otar for organising the multi-faith trip this week to Leicester. Year 7 and 8 students learned first-hand about Hindu, Sikh and Muslim places of worship gaining an insight into some of the customs and traditions surrounding these religions.
Our student generosity knows no bounds here at Belvoir with every year group contributing to ensure that as many families as possible can all enjoy Christmas. Firstly a huge thank you to all the students who have started to bring in items for our annual "Can Drive" in support of the work of the Grantham Foodbank. The academy Christmas tree is already surrounded by tins/packets/toiletries but there is always room for more! Deadline for donations is Thursday 20th December 2018. Miss Steer, Head of Year 7 has led the annual Rotary Shoebox Appeal with almost 100 shoeboxes stuffed to bursting point with gifts and essentials to support families this Christmas. Next week, Mr Weller is leading the Sporting Champions event with Leon Baptiste and I know that Year 8 and 9 students have been busy collecting sponsorship for this exciting event.
On to the final week of term then and I thought it would be useful to provide some further detail on our plans. Lessons run as normal for all students with just a handful of exceptions:
Monday 17th December - Christmas Concert starting at 7.00pm in St Mary's Church in Bottesford. Pre-ordered tickets will be in tutor trays on Monday morning but will also be available to purchase on the night. Rehearsals today sounded wonderful!
Tuesday 18th December – Maths Challenge Event at Leicester University led by Miss Steer.
Wednesday 19th December – Year 11 students will be collecting their mock examinations results and then the whole academy will be joining in our annual Christmas lunch* (tickets will be in tutor trays on the morning).
Thursday 20th December – Year 7's will be heading to the Nottingham Playhouse to see Robin Hood and the Babes in the Wood ……………. Oh no they're not!
Friday 21st December – Christmas Rewards Assemblies.