News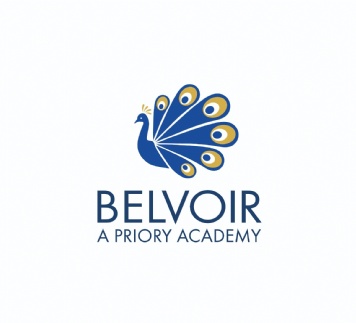 Weekly newsletter- week ending Friday 25th January 2019.
Last week, I reported that one of our students was competing in the British Synchro Ice Skating Championships last weekend. I am delighted to report that Lara Saunders won gold in her basic novice category – a fantastic achievement and all under the watchful eyes of the nation as the competition was streamed live for the first time.
It is always very pleasing to receive positive comments and words of thanks for our students so continuing with sport, I would like to share with you an email I received this week from a colleague from a local primary school in praise of one of our students who helped to run a Year 3/4 Badminton Festival this week. The comments about our "Emma" were that she did an excellent job, was polite, enthusiastic and is a credit to the academy. The colleague went on to say that it was a pleasure to attend a well-run competition which was down to "Emma" along with other students from schools and academies in the locality.
A reminder that GCSE support sessions start immediately after half term and that there are just 60 teaching days left until the first written GCSE paper is timetabled.
Thank you for your patience on Thursday with the very poor weather conditions and subsequent disruption to transport.
A reminder that Leicestershire County Council are carrying out a Consultation on the development of new specialist provision for children and young people with Special Educational Needs and Disabilities (SEND).They have put together a number of proposals and are seeking thoughts and opinions of interested stakeholders on these proposals and how effective you think they will be to help meet the increasing demand for SEND places. Further information can be found at:
https://www.leicestershire.gov.uk/have-your-say/current-consultations/send-consultation
January
31st Drama Theatre Trip to see Curious Incident of the Dog in the Night
February
w/c 4th Belvoir Book Week
12th Royal Geographical Society Ambassadors
14th – 16th Year 9 Battlefields Trip to Belgium
18th – 22nd Half Term
N.B. Please note that the Year 11 Leavers Prom will be on Thursday 20th June 2019 – details of the event will be sent out via the student leadership body in due course.
Box Office
Grease !!! Tickets are selling fast so can I encourage you to purchase your tickets quickly!!
Thursday 28th and Friday 29th March 2019, adults £5.00, concessions £3.50 and a family ticket deal £15.00 (two adult and two concessions). Any tickets purchased between now and the end of term will also include a complimentary drink ……………..so may I encourage you to go onto the online payment system, AGORA to book your tickets now!