News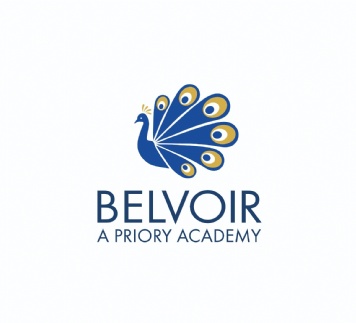 Weekly newsletter- week ending Friday 1st February 2019.
May I extend huge thanks and gratitude to the Friends of Belvoir who have raised over £2000 so that we can purchase new netball kit, 3 Chrome Books for the SEN department and a new sound system for the main hall. We are hugely grateful to the small amazing team of parents who make up the Friends of Belvoir for their hard work and fund raising which supports a variety of initiatives. They are always looking for new recruits and innovative ways to fundraise so if you are interested in joining the team, please get in touch. Many of our parents will work for companies who run volunteering programs such as one of our Friends of Belvoir team who is an employee of HBSC UK. For every hour an employee spends volunteering outside working hours, it will donate money to the charity of project. HSBC pay up to £1000 a year to employees who lend their time to their local community. Many other large companies also promote this opportunity to their employees through their own 'volunteering programmes'. The Friends of Belvoir are very keen to hear from other parents who have this available to them and would like to support the academy in this way.
Thanks also to the Performing Arts department for leading a successful trip to London yesterday to see The Curious Incident of the Dog in the Night-time.
A reminder that Leicestershire County Council are carrying out a Consultation on the development of new specialist provision for children and young people with Special Educational Needs and Disabilities (SEND).They have put together a number of proposals and are seeking thoughts and opinions of interested stakeholders on these proposals and how effective you think they will be to help meet the increasing demand for SEND places. Further information can be found at:
https://www.leicestershire.gov.uk/have-your-say/current-consultations/send-consultation
Finally, I hope you will join with the staff here at Belvoir in wishing Miss Clarricoates all the very best as she moves on to pastures new. She has been the face of Belvoir for more than ten years, providing a friendly and efficient welcome to all the visitors to the academy. Good luck in your new venture!