News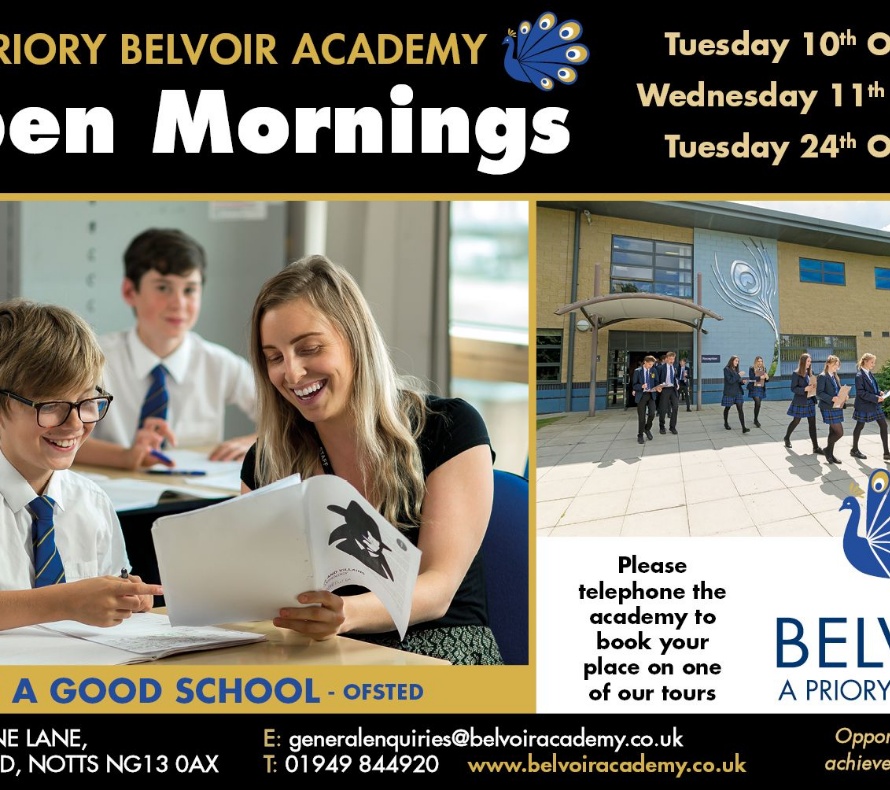 Weekly Newsletter- Week ending 22nd September 2017.
Dear Parents
This week, myself and other senior leaders have conducted a series of learning walks. We have seen excellent practice across the school and students really involved and engaged in their learning; the Year 7 "Landscape in a Box" homework was a particular example of this – thank you to the parents who will have helped and supported their children at home in the creation of these!
Year 7's will be bringing home letters today with details of forthcoming events including their Tutor Review Evening.
We are four weeks into the school term and sporting fixtures have started in earnest. This week every year group was represented in both Netball and Football. I'm delighted to report that Belvoir were undefeated in every match and there is a special mention for the Year 11 Netballers who by showing great resilience won their first ever match and were rewarded with a Pizza Lunch in the sunshine today to celebrate! Miss Jones took Year 7 and Year 8 Netballers to a competition at Toot Hill, Bingham again returning victorious. Next week the teams travel to John Ferneley College – good luck!
May I just give a final reminder to those who have not yet returned their Data Collection Sheets to send them into school as soon as possible.
Yours sincerely
Mr L S Newton
Headteacher
"Opportunity and Achievement for All"