News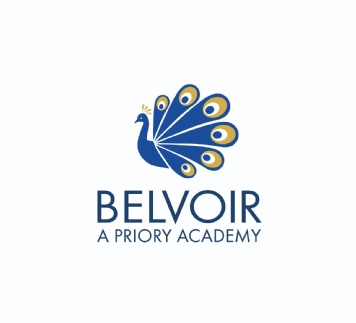 Weekly newsletter- week ending Friday 8th February 2019.
We have had another successful Belvoir Book Week here at the academy. Thank you to the English department for leading us in this initiative and thank you to the students for taking on the challenge. Mrs Richards, Head of Department has asked me to remind all students to continue to quiz immediately after finishing a book as a rewards assembly will take place at the end of the spring term.
Well done to all students (and staff) who took part in the annual Rotary Club SWIMATHON last weekend. The response from the children was fantastic and we are on track to raise in excess of £1000. Every year group was represented in the challenge and students have been able to use this activity toward their Peacock Pride Community or Physical Award. A big thank you to Mr Oliver, Deputy Headteacher and Miss Jones, Head of Year 9.
Continuing on the sporting theme, Mr Haffenden – Head of PE is proud to announce that Priory Belvoir currently shares the top spot in the Varsity Schools Sports league. This is an incredible achievement and a testament to the PE department for their dedication to supporting the students across a range of sports.
Thank you to all the students for their thoughtful participation and reflection in our Diversity assemblies this week.
Last week I reported the fantastic contribution made by our "Friends" group and there's just no stopping them! This week they have launched a ZUMBATHON fund raising event which will take place on Friday 15th March 2019 at 6.00pm here at the academy. I am reliably informed that "no experience is necessary" to take part in Zumba! Details of the event are on the academy website and tickets are available via the online payment system AGORA. This should be a fun event to kick start your weekend and I hope to welcome as many of you as possible.
Year 11 students have been given their individual examination timetables this week. A reminder that the government in conjunction with the examination boards have designated Wednesday 26th June 2019 as a "reserve" date and all students must be available on that date in case it needs to be used. No education establishments know at this stage if the date will or will not be used but we will share with you any information that we have as soon as it is received.
A reminder that Leicestershire County Council are carrying out a Consultation on the development of new specialist provision for children and young people with Special Educational Needs and Disabilities (SEND).They have put together a number of proposals and are seeking thoughts and opinions of interested stakeholders on these proposals and how effective you think they will be to help meet the increasing demand for SEND places. Further information can be found at:
https://www.leicestershire.gov.uk/have-your-say/current-consultations/send-consultation