News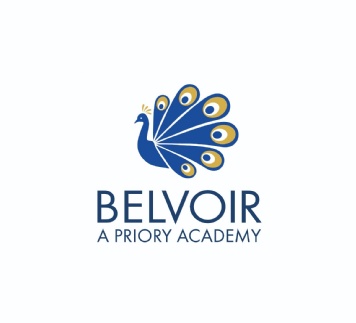 Weekly newsletter- week ending Friday 1st March 2019.
Dear Parents
Thank you to the Year 9 parents and students who attended Parents Evening at which we also shared the Options offer for their children. An electronic version of the information will be sent out shortly and the deadline for option choices is Friday 15th March 2019. Continuing with Year 9 I can report a very successful and informative trip to the WWI Battlefield sites in Belgium. Miss Swann led the visit with students laying a wreath and crosses of remembrance at the Tyne Cot Cemetery to honour the five men lost from Bottesford and Muston, visits to several memorial sites and the preserved trenches and museums in the area. The trip culminated in the Last Post ceremony at the Menin Bridge with all students displaying the utmost respect alongside the two hundred or so visitors who gather every day at 8.00pm to remember those who gave the ultimate sacrifice.
I am also delighted to share with you some further individual successes as students from this academy have competed in the Lincolnshire County Championships Swimming events. Callum Melville swam in 15 events achieving 14 Gold and 1 Silver medal, James Dobney swam in 14 events achieving 5 Gold, 3 Silver and 4 Bronze medals and Chloe Daybell achieved 1 Silver and 1 Bronze medal. In addition, all three have achieved East Midlands qualification times which will allow them to swim at the next level in some of their future events. The dedication shown by these students is to be commended and I'm sure Mrs Mapletoft who is leading our Peacock Pride initiative in the academy will be keen to ensure these students are recognised as part of the rewards process.
GCSE support sessions have started both at lunchtimes and after school. There are just 40 teaching days left until the first written GCSE paper is timetabled so please encourage your child to take advantage of all the support that is on offer to ensure they are fully prepared for the summer examination series.
On Thursday next week we celebrate World Book Day – this will coincide with Year 10 Parents Evening.
Finally, we have been made aware that there has been a recent unwelcome upsurge in interest around the "momo challenge". Some of our younger year groups have found this both frightening and confusing. I do not want to perpetuate this by including links to the articles themselves but have included a link to the Kidscape and NSPCC website where you can find out information about how to support your child with their social media online safety. Can I reassure parents that students are unable to access their social media via the academy ICT systems.
https://www.kidscape.org.uk/news/2019/february/the-momo-challenge-what-parents-need-to-know/
Yours faithfully
Mr L S Newton
Headteacher
"Opportunity and Achievement for All"
@PrioryBelvoir
March
7th World Book Day
Year 10 Parents Evening
13th Vale Choir Event
14th Year 9 Big Bang Science Trip – NEC Birmingham
15th Friends of Belvoir – ZUMBATHON
21st Year 10 Geography Field Trip – Nottingham
28/29th GREASE !
April
2nd – 12th Year 11 GCSE Art Practical Examinations (see Mr Jones for individual timetable)
3rd Year 11 GCSE Drama Practical Examination (see Mrs Appleby for individual timetable)
15th – 26th EASTER HOLIDAY
29th Academy reopens to students
May
2nd Year 10 PSHE Drop Down Day
2-3rd Year 11 GCSE French Speaking Examinations
6th Bank Holiday Monday
8th Year 8 HPV Vaccinations (girls only)
9th Year 7 PSHE Drop Down Day
13th First written GCSE examination (continues to 20th June 2019) * provisional additional GCSE examination date is 26/6/19
27th – 31st MAY HOLIDAY
June
3rd onwards Continuation of the Year 11 GCSE written examinations
17th Year 10 Geography Trip – Yorkshire Coast
20th Year 11 Leavers Ball / Prom
26th YEAR 11 PROVISIONAL ADDITIONAL EXAMINATION DATE
25TH Year 4/ 5 Open Evening Event
25 – 27th Year 10 French Mock Speaking Examinations
July
1-5th Year 8 Residential Trip to Sealyham, Wales
4th Year 6 to Year 7 Induction Day
12th Last Day of Term
Box Office
Grease !!! Tickets are selling "like lightening" (!) with Friday 29th March already SOLD OUT!!!
Can I encourage you to purchase your tickets for the Thursday evening performance as quickly as possible!!
Adults £5.00, concessions £3.50 and a family ticket deal £15.00 (two adult and two concessions)……go onto the online payment system, AGORA
to book your tickets now!