News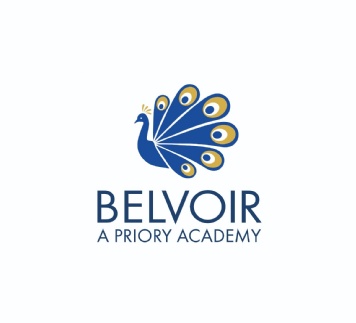 Weekly newsletter- week ending Friday 12th April 2019
In the final assembly this week, it was my privilege to reflect on the hard work and dedication of students in every aspect of academy life.
Academically, students have been challenged in their learning and then asked to reflect using the Maximise my Learning information in tutor time and this will continue as we strive to support the students but also encourage them to become independent and inquisitive lifelong learners. During my learning walks this week, it has been a pleasure to see the resilience of the students in their lessons and great to see their endeavours rewarded in the Peacock Pride assemblies (there is a lot of bling on blazers and I want the students to wear it with well-deserved pride)!
In the run up to the Year 11 written examinations, we have continued to run support sessions at lunchtime and after school. 48 subject/topic specific sessions have been led by the subject specialist staff and many of the Year 11 students have worked with us to support their revision to give them the very best opportunity when they sit their first examination in four weeks. All have been issued with their individual candidate timetable which includes their seating arrangements, rules and regulations, a frequently asked questions (FAQ) examinations document and a letter from the Head of Year which outlined the leaving arrangements and their attendance at revision sessions. When we come back, there will be further sessions including breakfast briefings on the morning of the exams.
Those Year 10 students who will be sitting Creative IMedia have also been given their timetable and a FAQ.
Plans are already underway for us to welcome an unprecedented intake of Year 7 students in September! If you have a younger child who will be joining us and have not yet sent in your Admission pack, please can I encourage you to do so as soon as possible.
Over the Easter break there will some redecoration of the Winterbeck building to refresh the physical environment.
Returning to the assemblies today, we celebrated success across the board and as finale, we were treated to some of the songs and performances from our recent SOLD OUT performance of GREASE! A huge thank you to all the students who have made a very long term such an enjoyable on too.
Wishing everyone a restful and Happy Easter.
April
29th Academy reopens to students
May
2nd Year 10 PSHE Drop Down Day
2-3rd Year 11 GCSE French Speaking Examinations
6th Bank Holiday Monday
8th Year 8 HPV Vaccinations (girls only)
9th Year 7 PSHE Drop Down Day
13th First written GCSE examination (continues to 20th June 2019) * provisional additional GCSE examination date is 26/6/19
27th – 31st MAY HOLIDAY
June
3rd onwards Continuation of the Year 11 GCSE written examinations
17th Year 10 Geography Trip – Yorkshire Coast
20th Year 11 Leavers Ball / Prom
26th YEAR 11 PROVISIONAL ADDITIONAL EXAMINATION DATE
25TH Year 4/ 5 Open Evening Event
25 – 27th Year 10 French Mock Speaking Examinations
July
1-5th Year 8 Residential Trip to Sealyham, Wales
4th Year 6 to Year 7 Induction Day
12th Last Day of Term