News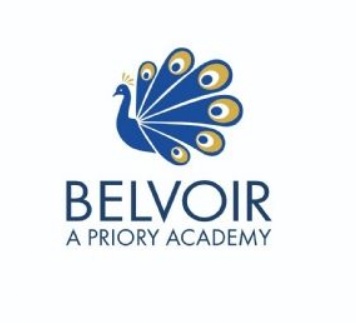 Weekly newsletter- week ending Friday 12th July 2019.
As we draw to the end of the academic year may I thank the students and staff for their part in an incredibly successful term and academic year.
Our Year 11's rounded off the examination season with a "Class of 2019" picnic on the school field complete with bouncy castles and an ice cream van. Their Leavers Prom was a wonderful evening with all present looking absolutely fantastic in their prom suits and dresses and some amazing transport to bring them to the event. I am also delighted to share with you that Hannah Trigg (Year 11) has won a prestigious Arkwright Engineering Scholarship ( http://www.arkwright.org.uk/about-arkwright/about-arkwright). Alongside money for resources to support her post 16 education, Hannah will benefit from a personal industry mentor and have access to additional training opportunities. Miss Forsyth, Head of DT is extremely proud and pleased for Hannah who has always gone the extra mile in her studies.
Year 10 students sat their mock examination and we held a formal results morning to replicate what it will be like for them next year. Mr Quinn led a presentation on what had gone well and lessons learned and all students were encouraged to reflect on their results. Geographers have completed their fieldwork, visiting Hornsea on the Yorkshire Coast and those taking French have completed speaking examinations. This week, Miss Creaser and Miss O'Reilly led on a Year 10 Careers Day with external speakers and activities to support and shape their post 16 choices.
Year 9 options are now finalised and your child should now have all their chosen subjects confirmed. BTEC Enterprise students have already met with Mrs Exwood who set them a summer challenge ………very enterprising indeed! Year 8's have enjoyed the annual outdoor residential trip to Sealyham, South Wales. Fine weather allowed activities to go ahead including the outdoor bivi camping under the stars! Year 7's have also recently sat core subject examinations and many volunteered to be ambassadors for our Open Evening events at the end of June.
Colleagues in the English department launched "Belvoir Book Week" at the start of this academic year and I am thrilled to report that since its inception an incredible 136,571,771 words have been read and 3068 quizzes passed. We enjoyed the final Belvoir Book Week of the year last week due in part to the amazing generosity of families who have donated books to the academy library this year. Staff have shared their summer reading on posters around the academy and your child's reading age scores were emailed out at the end of last week alongside as suggested reading list. Belvoir Book Week is here to stay and will continue to be repeated on the fifth week of every term.
I wanted to take the opportunity to report on the tremendous sporting achievements this academic year but also to thank and congratulate the PE staff who give the students here the opportunities to compete at all levels. Here goes ……………………
Area Champions in:
Year 9 Netball
Year 9 Girls Basketball
KS3 Girls and Boys Badminton
Year 7 and Year 8 Girls Basketball
Year 8 and Year 9 Boys Basketball
County Champions in:
Year 8 and Year 9 Girls Handball
Year 8 Boys Handball
KS4 Girls Volleyball
Year 7 Girls Basketball
And our Year 9 Girls are 3rd in county Badminton
Incredibly, for a small school, there are even more wins and successes as our Under 13 Girls are regional Handball champions and our Under 15 Girls were runners up. And finally …………………………………The Priory Belvoir Academy are proud to say that our Under 13 Girls Handball team are 4th in England nationally!!!!
You may remember that a group of students took part in the charity SWIMARATHON earlier in the year, Mr Oliver (Deputy Head) was contacted to say that Priory Belvoir had been presented with the Best Newcomer Award, not only for the number of participants but for the fantastic fund raising where students collected in excess of £1000 for the event which is divided out between the nominated charities. Well done to everyone who took part.
Reward events took place yesterday with Year 9 and Year 10 students at Alton Towers and the 7's and 8's taking part in house activities and a film afternoon.
Looking ahead and following a highly successful transition day in early July, we will be welcoming 140 students into Year 7 in the new academic year. Many of the students who are joining us came to our Open Evening event last year or one of our Open Mornings. We repeated the Open Evening at the end of June for Year 4 and Year 5's with in excess of 500 visitors to the academy and we are already getting bookings for the Open mornings in the Autumn term. Returning to the Year 7 and Year 8 students who were guides on the evening, I would like to share with you what a privilege it was to receive so many lovely comments from the prospective parents and families about our students who as always were welcoming, kind, enthusiastic, helpful, friendly and passionate ambassadors of the school.
I am pleased to report that work on the refurbishment of the Sports Hall and changing rooms has started and will continue over the holidays and into the early part of the new academic year. There will be no access for students on the school premises over the holidays and I would like to remind everyone who lives locally to be extra vigilant on Barkestone Lane due to the additional construction traffic. Work will also be taking place to upgrade the IT systems and therefore any messages (voicemails and emails) will not be actioned until the new system is up and running in the second or third week of August.
In the last two weeks, we have had two major school trips. Year 8 students had an active five days at Sealyham taking part in coast steering, surfing, orienteering, high ropes, and an assault course, amongst other activities. All returned shattered but full of appreciation and enthusiasm from the experience. A huge thank you to Miss Jones and her team of staff for making this trip such a success. Year 9, 10 and 11 students visited Iceland on the most fantastic geography trip to experience and learn about geological features including visiting a volcanic crater, glacier, hot springs and guysers, a geothermic power station, lava centre and stood between the Eurasion and American plates. It was impressive to see our students forging friendships with local Icelandic students through football in genuine mixed teams. Thank you to Miss Mapletoft for allowing me to accompany the trip alongside colleagues and for us to receive on your behalf many compliments on conduct of all the students on this trip. It was a privilege to spend time with and enjoy the company of the most amazing students and staff.
In the new academic year, Miss Mapletoft will be continuing to develop Peacock Pride and relaunch the House system as part of her role as Pupil Enhancement Leader and we are looking forward to the students turning the bronze badges to silver and gold over the coming months.
Finally staff and students said a fond farewell to Miss Jackson and Mr McKay who are leaving us for pastures new. Mr McKay joins his new school in September and Miss Jackson is retiring after 31 years loyal and dedicated service here at Belvoir. Thank you and very best wishes for the future.
Wishing you all a relaxing summer break.
Yours faithfully
Mr L S Newton
Headteacher
"Opportunity and Achievement for All"
@PrioryBelvoir
August 2019
GCSE Results Day Thursday 22nd August 2019 (academy open via the Winterbeck building only) between 9.00am and 10.30am
School reopens to students Thursday 29th August 2019