GCSE exam results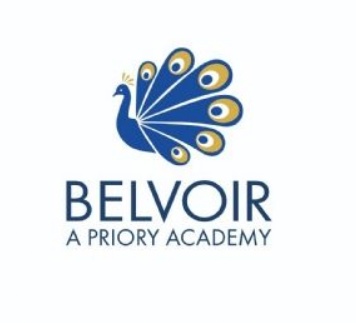 Priory Belvoir Academy has yet again seen students receive a phenomenal set of GCSE results, a springboard for them to access the very best opportunities to succeed as they move into higher education or their chosen field of work. Students across the board made significant progress and we are delighted that the results they have achieved will unlock the opportunities that they have worked hard for. Individual successes are numerous to mention but include: Hannah Trigg 8 9's and A* Distinction Further Maths, Ellie Sarginson 6 9's, 8 8's, 1 7 and A* Further Maths, Abby Turner 2 9's, 3 8's, 2 7's and B Further Maths, Amy Artingstall 4 9's, 2 8's, 2 7's and A* Further Maths, Emma Coffey 3 9's, 2 8's, 3 7's and A* Distinction Further Maths, James Boles 1 9, 3 8's, 3 7's and A* Further Maths, Caleb Frith 3 8's, 5 7's and A in Further Maths, Oliver Dodd 1 9, 1 8 and 3 7's, Sam Murray 2 8's, 5 7's and B in Further Maths.
Mr Newton – Headteacher said " I am extremely proud of our dedicated and highly skilled teaching and support staff as well as our deserving students who have worked incredibly hard to produce such a strong set of results against the national picture".
Our academy goes from strength to strength and since joining the Priory Federation of Academies Trust in October 2017, the leadership team, staff and students have taken the very best of Belvoir traditions shaping them into the learning environment you see today. Following the success of our annual Open Evening and Open Morning events we are thrilled to announce that the we will be welcoming an unprecedented 140 Year 7 students to the academy in September.
Everyone associated with the academy should be congratulated on their hard work and efforts and everyone connected with the wider Belvoir community should be proud to be part of this fantastic achievement.